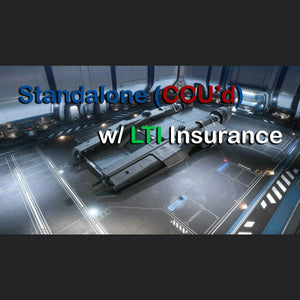 ---
---
Description:
The Liberator is a light carrier manufactured by Anvil Aerospace. A concept of the ship was introduced at CitizenCon 2951 in 2021.
Although it can operate as a contingent light carrier thanks to it's open platform with three landing pads, it is not equipped to sustain and support continuous carrier operations like a true carrier is; lacking repair, refueling and rearming facilities, as well as flight crew accommodation.
The internal garage and front pad can store ground vehicles up to and including the Tumbril Nova and Anvil Ballista, and 'XXS' ships, which includes the Argo MPUV and Origin 85x.
The upper landing pads support 'XS' ships, which includes most single-seat combat ships (Aegis Sabre, Anvil Hornet and Arrow, etc.) and other single-player ships such as the MISC Prospector.
---
Extra Information
| | |
| --- | --- |
| CCU'D | Yes |
| PRODUCTION STATE | In Concept |
Product Tags:
Post