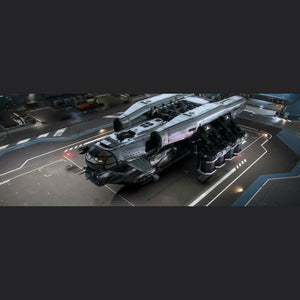 ---
---
Description:
MISC's Expanse sets the industry standard for entry-level mobile mineral refining. Utilizing a totally self-contained on-board refinery system, the Expanse can accommodate full mineral pods from mining vessels, refining raw ore into readily salable material. Designed specifically to operate in tandem with MISC's ubiquitous Prospector, the Expanse is the perfect compliment to any mining operation.
RIFERRAL: If you don't have an Star Citizen account, click this referral code STAR-6YWN-DC7G and it will take you to the enlist page so you can get 5,000 UEC.
CONCEPT
Please refer to the loaner matrix while this vehicle is in development.
For more information about the A2 Hercules, click here!
Includes:
MISC Expanse Original Concept
6 Month Insurance
VFG Industrial Hangar
This is NOT a GAME PACKAGE. Please note a GAME PACKAGE is required to play the game and fly or access your ships.
---
Product Tags:
Post