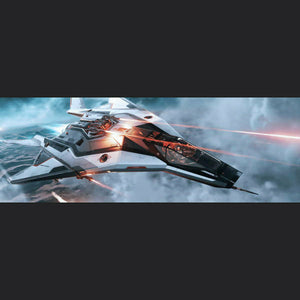 ---
---
Description:
STANDALONE SHIP - ANVIL AEROSPACE ARROW ANNIVERSARY 2018
Unmatched design, blazing top speed, and ultra-responsive maneuverability make the Arrow the most agile scrapper in its class. And, a robust weapons package provides firepower to spare. This is truly the classic light fighter updated for the next generation of combat.
This Anniversary 2018 promotion edition comes with an exclusive Lifetime insurance contract.
SHIP IN THIS PACK:
Ship: ANVIL ARROW
Manufacturer: ANVIL AEROSPACE
Focus: LIGHT FIGHTER
ALSO CONTAINS
Lifetime Insurance Self-Land Hangar
---
Extra Information
| | |
| --- | --- |
| BASE SHIP | ANVIL AEROSPACE ARROW ANNIVERSARY 2018 |
| MELT VALUE | 65 |
Product Tags:
Post