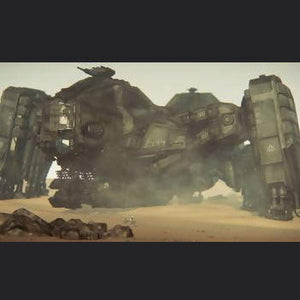 ---
---
Description:
STANDALONE SHIP - AEGIS RECLAIMER FLYABLE 3.1
Aegis Dynamics' heavy industrial salvage ship is equipped with a reinforced cargo bay, a long-range jump drive and launch pods for unmanned drones, making the Reclaimer an ideal ship for reaping the valuable resources from deep space wrecks.
Warbond version ships CANNOT be purchased with store credit
SHIP IN THIS PACK:
Ship: RECLAIMER
Manufacturer: AEGIS DYNAMICS
Focus: HEAVY SALVAGE
ALSO CONTAINS
VFG Industrial Hangar 12 Month InsuranceReclaimer Name Reservation
This is not a GAME PACKAGE. 
Please note a GAME PACKAGE is required to play the game and fly or access your ships.
---
Extra Information
| | |
| --- | --- |
| BASE SHIP | AEGIS RECLAIMER |
| CCU'D | No |
| MELT VALUE | 350 |
| PRODUCTION STATE | Flight Ready |
Product Tags:
Post