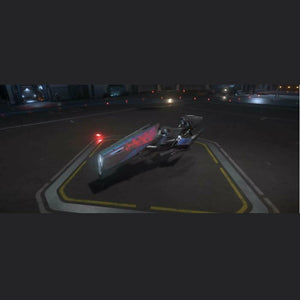 ---
---
Description:
The Harmony paint scheme is meant to showcase Humanity's peaceful relationship with alien species with a semi-pearlescent blue main coat marked with organic reflective red to suggest the coming together of disparate species and cultures. Now Aopoa Nox owners can celebrate the UEE's intentions of working toward a peaceful galaxy.
RIFERRAL: If you don't have an Star Citizen account, click this referral code STAR-6YWN-DC7G and it will take you to the enlist page so you can get 5,000 UEC.
Includes:
FLY READY
Please refer to the loaner matrix while this vehicle is in development.
This is NOT a GAME PACKAGE. Please note a GAME PACKAGE is required to play the game and fly or access your ships.
---
Product Tags:
Post