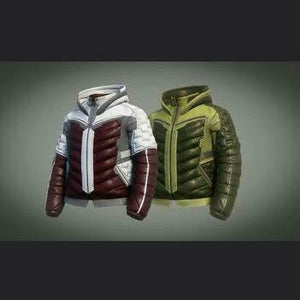 ---
---
Description:
Weather the cold with this waterproof and insulated jacket from Escar Limited. Featuring a stylish design and unique dual-layer collar, the Parvat will keep you warm when you need it most.
Escar Limited Parvat Snow Hearth
The "Snow Hearth" version mixes burgundy and white with grey accents.
Escar Limited Parvat Frozen Spring
The "Frozen Spring" version mixes various shades of green with grey accents.
---
Post